"Not Just Numbers™ is an interactive, mystery game series being held across Canada in time for Canada 150 and Ontario 150. Join a diverse group of community members and scholars to uncover the identities and life stories behind the Canadian census. Sift through historical photographs, newspapers, maps and other clues to solve the mysteries behind each entry."
Not Just Numbers is a new series for the Toronto Ward Museum that examines the representation of immigrants and minorities in the Canadian census. The census is cold and sterile by design, but its data also represents the intricate stories and lives of Canadians. The clash of those two ideals is central to Not Just Numbers and I wanted to make the graphics a visual reminder of the human element involved in the census.
I toyed around with some sketches for cartoony illustrations, but those quickly got canned because they were too goofy and didn't have enough of the mechanical element to them.  I also considered spoofing the actual census form but I thought that was playing a little too close to the source material. These sketches are about as rough as it gets but from here I can quickly get an idea of where the concept will work or fall short.
I liked the recurring idea of the sea of numbers from the initial sketches and decided to work with that. After trying out some styles of lettering, I realized that the standardized look of type would be a better fit for the data aspect of the graphic. I created this number grid that at first appears random but is actually made up of all the featured years of the census that are covered in Not Just Numbers.
I still needed a dynamic human element so I created a rip in the numbers as though someone had just torn through the data, revealing the title of the project.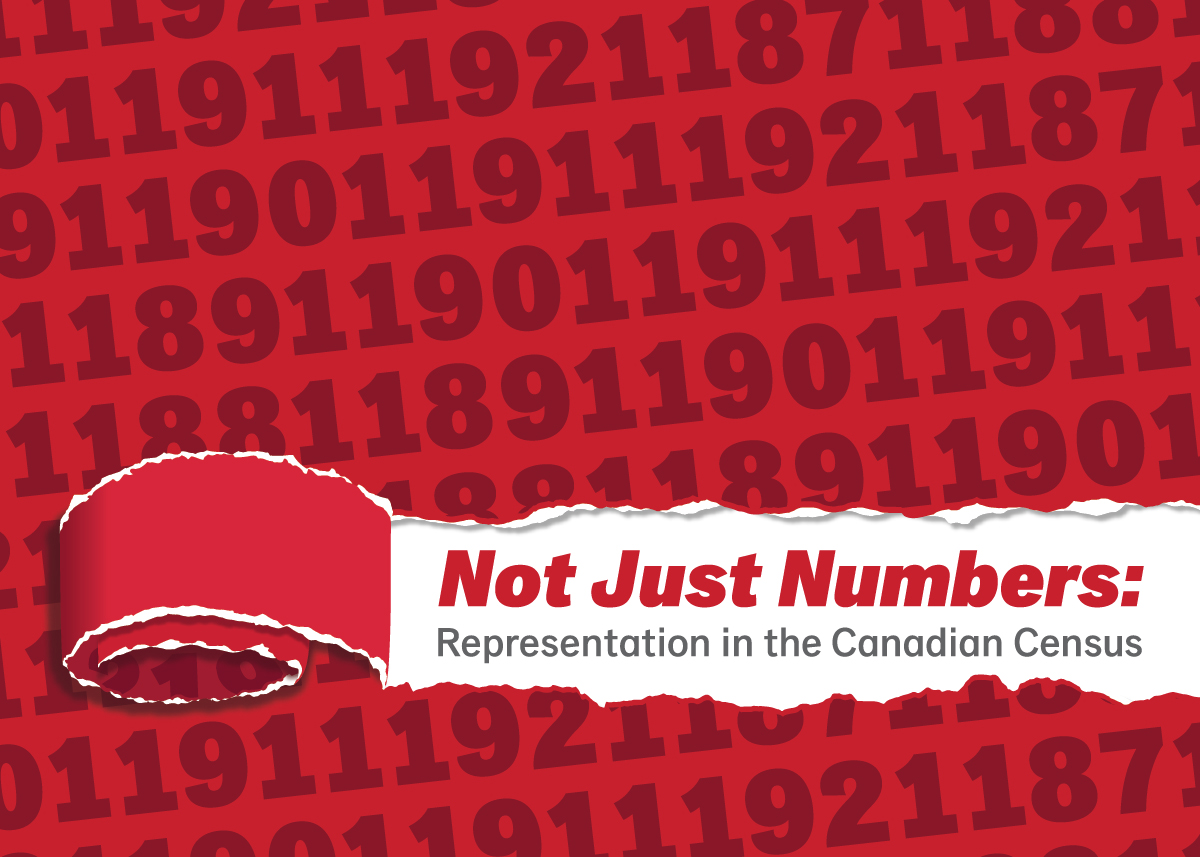 Lastly, to really nerd out on the concept of individuality I took advantage of the alternate characters provided with the Classic Grotesque typeface and made the lower case e's switch back and forth between styles.